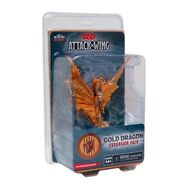 The Dragon in Wave 4 is no less than the Golden Dragon.
Special Rules
Edit
The Gold Dragon comes with a Special Rules Reference Card for the Snatch Token.
Miniature
Edit
Creature Card
Edit
Upgrade Cards
Edit
Arcane Spell
Edit
Divine Spell
Edit
Campaign Adventure
Edit
6.1 The Pulsating Gate
Ad blocker interference detected!
Wikia is a free-to-use site that makes money from advertising. We have a modified experience for viewers using ad blockers

Wikia is not accessible if you've made further modifications. Remove the custom ad blocker rule(s) and the page will load as expected.